Quick and Easy PC Repair
1. Download and install ASR Pro
2. Open the program and click "Scan"
3. Click "Repair" to start the repair process
Enjoy a faster
Last week, some readers reported that the administrator password was cracked in Windows Vista. Restart your computer and press F8 several times before Windows loads to re-open the Vista Advanced Boot Options screen. Use the arrow keys to select Safe Mode and press Enter. On the new low resolution Windows Welcome screen, select "Administrator account" which has no password by default.
In our days, data privacy is a big issue. IT professionals are advised to always secure these machines with strong, hard-to-guess passwords, multiple biometric unlocks, and security features. However, these bans can backfire on you.
For example, if you forgot your password because the fingerprint scanner is broken and you can't access your current Windows computer, you can create your own password that's hard to guess… hard to guess. Are you doing what the hat is doing now?
This one offers three solutions to your problems. Here I will show you how to crack Windows XP password or crack Windows Vista password while staying in safe mode, on a Linux hard drive and using a third party tool that I use and highly recommend. /p>
Method 1: Password Crack Windows XP/Vista in Safe ModeName
Method 2: Crack Windows XP/Vista Password with Windows Password Reset

< li>Method 3: Crack Windows XP/Vista Password from Linux or Live CD
Method 1: Crack Windows XP/Vista Password In Safe Mode
How do I bypass Administrator password on Windows Vista?
After someone is logged in as an administrator, go to their panel atadministration and open user accounts. Then you specify the user for whom you want to change your password. computer, restart and you should be able to log in as usual.
How do you unlock an Administrator password?
Sign in to Windows with an administrator account and a password that you control.Click Start.Click Run. sectionIn "Type open" specify userpasswords2.press OK.onClick the specific account for which you forgot the account.Click Reset Password.
Safe features simply disable drivers, programs, and service support so you can troubleshoot the entire computer. You can also use this Safe Mode option to bypass the Windows XP Administrator Modification hack. How to crack Windows XP password in safe mode:
Forward. Boot your new computer and hold down the F8 key until the Advanced Boot Options screen appears.
A few steps. Safe Mode is usually the most important item on the list. You go into "safe mode" and press "Enter".
Step row. Then the Windows video login "Administrator" window will appear with a name of your choice. If you did not change the old administrator password, press Enter. you When you're done, move on to the next method.
Step 4. When Windows starts, minimize by pressing the panel, large Windows key and selecting Control Panel.
Quick and Easy PC Repair
Is your computer running a little slower than it used to? Maybe you've been getting more and more pop-ups, or your Internet connection seems a bit spotty. Don't worry, there's a solution! ASR Pro is the revolutionary new software that helps you fix all of those pesky Windows problems with just the click of a button. With ASR Pro, your computer will be running like new in no time!
1. Download and install ASR Pro
2. Open the program and click "Scan"
3. Click "Repair" to start the repair process
Step 5. Click Accounts si users", select the user you want to hack, and enter the details of the XP administrator Windows account.
Easy, right? This process only takes a few minutes and you have successfully cracked the XP/Vista windows administrator password.
Method 2: Crack Windows XP/Vista Password With Windows Password Reset
The method we're going to look at today is a simple and consistent way to crack a Windows Vista/XP password. However, if this doesn't work for your scenario and you don't want to mess with safe mode, I recommend this third party tool.
Password reset – windows is my favorite Windows Vista password cracker, also known as Windows XP password cracker. This fantastic advanced tool is designed to completely reset your software. Doesn't just give out passwords; You can also use this program to reset forgotten passwords for all versions of Windows from Windows 2000 to Windows 10.but,
Surprisingly, despite all the power and functionality, Windows Password Reset is also very easy to use. language Learn which makes this softwareso wonderful.
Not for typical Windows Vista/XP password cracking, this type of tool is also compatible with computers running Windows 10/8/8.1/7/Vista/XP/2016/2012/2008/2003/2000.< / li>
With this tool, your whole family can delete user accounts without logging into Windows.
Also, you can delete user accounts without logging in.Microsoft Windows Enterprise Passwords 8/8 for.1 and reset the account entries accordingly 10.
You can delete the user account entry even if he is logged into Windows.which
Scheme is the easiest to follow to crack the Windows password Vista in just four easy steps.
Works great with all major computer brands.
How To Crack A Windows XP Password With A Password Reset Windows:
Free download Buy Now (Pro)
Step 8: Download the installer, install it, then run the installer on the computer (not the one you want to hack).
Step 2: Create a diskette or USB key with account reset information. like:
Select Here is the type of media you want to use to reset the password forseveral of the options "CD/DVD" or "USB Device" first on the screen.
For DVD, insert a disc that cannot be burned to and you will "start an attacked burn". If you want to use a USB, plug it in, select it and "Start Recording".
Then follow the simple tips on the computer you need when you need to crack Windows Vista/XP password.
How do I login as Administrator on Vista?
Administrator Access: Method 1 Do not press Au Enter; Instead, press the F8 key and you will be taken to the Safe Mode splash screen. First Select the option Without "failure mode" and optionally press Enter. After a while, Vista will show you a login screen with two options: and "Administrator" "Other User". Click on the admin icon.
Step 3. Set up your unavailable computer to boot from an external drive or USB drive, whichever you use in step 2.
Step 4: Turn on your locked computer and boot it using a password reset disk or USB drive.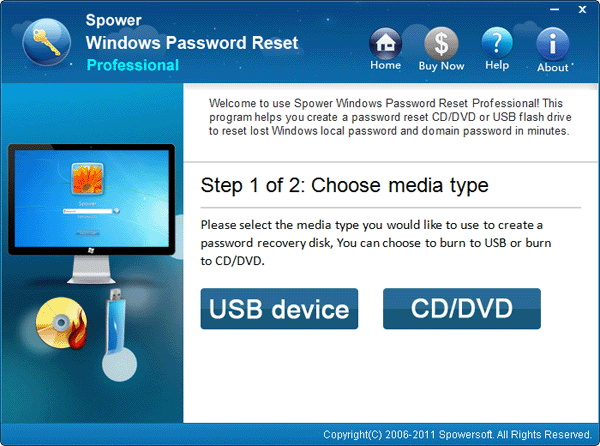 Step 5.If ​​the problem is completely broken, reset your password by following these steps:
Select a Windows system.
Select a trusted user.
Click Reset to change any user's password.

< "reboot" li> Click to restart your computer.
On Windows computers, the xp/vista password is blank; Currently, you can log in to Windows XP/Vista without a password.
Method 3: Crack Windows XP/Vista Password Using Linux Live CD Or USB Stick
However, if for some reasonIf you're still looking for the Windows Vista password reset option, go to the third of the last options.
Windows is an extremely reliable and popular operating system, but users can look to its still close resemblance to the Linux operating system for help.
Enjoy a faster
Beheerderswachtwoord Hacken In Windows Vista
Vzlomat Parol Administratora V Vindovs Vista
Piratage Du Mot De Passe Administrateur Sous Windows Vista
Windows Vista에서 관리자 암호 해킹
Hacka Administratorslosenord I Windows Vista
Hackear Senha De Administrador No Windows Vista
Hackear Contrasena De Administrador En Windows Vista
Hackowanie Hasla Administratora W Systemie Windows Vista
Administratorpasswort In Windows Vista Hacken
Hacking Password Amministratore In Windows Vista